Applications in food processing facilities such as sieving and ingredient dispensing, conveying, blending, bulk silo filling, mixing, milling, bag filling and emptying all create dust.
Dust control is vital in any manufacturing industry – this is especially true in the food industry where hygiene and safety are paramount.
Having equipment in place to effectively clean up dust will help to:
Protect operators from harmful dust (dust that is produced as a result of food production can cause serious skin and respiratory conditions)
Prevent explosions
Reduce housekeeping and minimise breakdowns
Improve product quality by preventing cross contamination
Protect the environment
Potentially explosive dusts must be handled with appropriately certified ATEX equipment 
We also produce colour identification rings used to prevent cross contamination in the food industry. These are available in Red, Yellow, Blue, Green & White. View our available accessories here.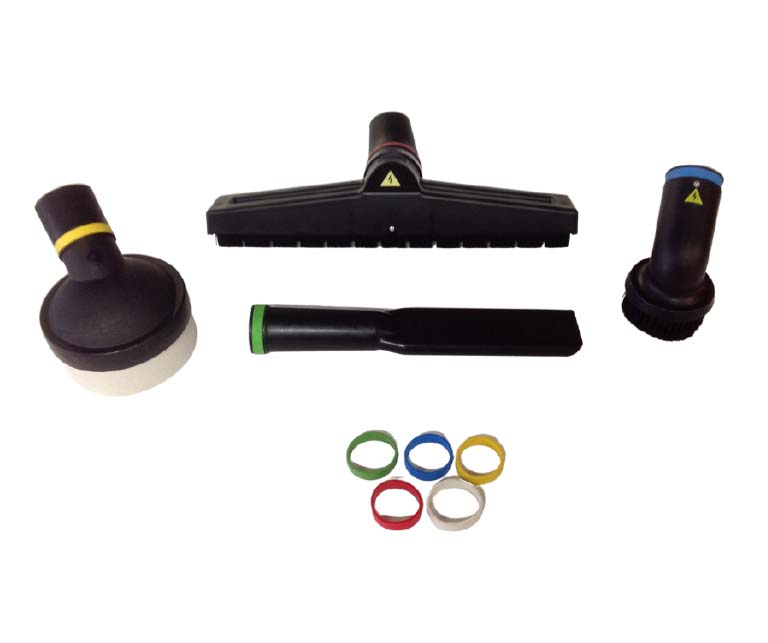 Need a complete solution?
Our parent company Filtermist also offers clean air solutions for the food and beverage industry as part of a centralised system. Filtermist also manufactures oil mist filters and Dustcheck dust filters which can be fitted by food processing machinery OEMs as part of the standard specification in a range of mechanical equipment.